Assalamualaikum....
i was alone in my uncle's house as all people in this house went to school and work..yeah, actually i'm waiting for my BTN next week and just stayed here =,=
i used my time to watch about 6 episodes of running man today, that was awesome!

i laugh so much everytime i watch the running man and the guest to complete their task..

It was first aired on July 11, 2010. This show is like family outing but a never-before-seen new genre of variety shows..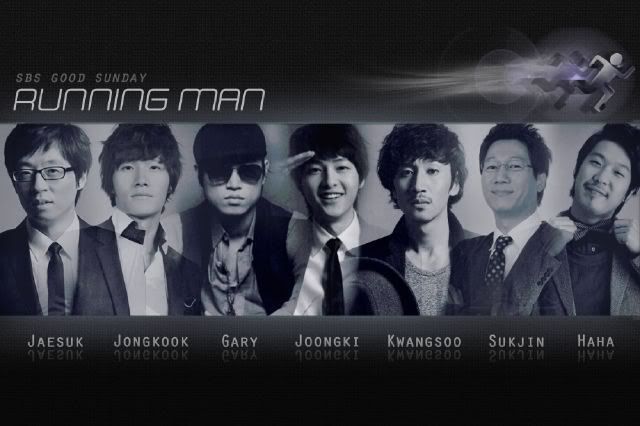 The original members of Running Man are Yu Jae-suk, Ji Suk-jin, Kim Jong-kook, Ha-ha, Lee Kwang-su, Song Joong-ki, and Gary.
Song Ji-hyo was originally a guest for the second (episode 2-3) and third landmark (episode 4-5). She officially joined the program in the fourth landmark (episode 6) but was unable to attend until the fifth landmark (episode 7).Lizzy was also originally a guest for the eleventh (episode 13) and twelfth landmark (episode 14). In February 2011, it was revealed that she was only a long-term guest and has left the program. In April 2011, Song Joong-ki recorded his last episode and as of May, has left the program to focus on his acting career.Joong- Ki is really cute..wee =D
I love the episode when Kim Hyun Joong and Nickhun( 2PM ) become their guest...it's a very good therapy to distress yourself by watching this variety show =D